Roofing
Roofing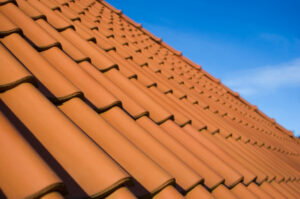 The Go-To Roofing Contractors Serving Homeowners in Sarasota, FL
Finding roofing contractors that you can rely on to install a high-performance new roof on your home in Sarasota, Florida, with skill and precision can be easier said than done. After all, this industry is rife with contractors who are more than willing to provide subpar solutions and service. However, that's not what you'll find when you partner with Grayhawk Remodeling. We are known for prioritizing our customers' best interests above our own bottom line and providing personalized solutions and installations from expert technicians who get it right the first time.
What Types of Roofing Do We Install?
Unlike many other roofing contractors who limit their customers' selection, Grayhawk Remodeling is proud to offer a wide variety of roof replacement options to suit our customers' specific needs and budget. These include:
Asphalt Shingle
Our selection of asphalt shingle roofing systems is sourced from trusted brands, such as Owens Corning and Atlas, so you can be confident in your selection. Our options also include extra-durable choices that are even capable of withstanding a Category 3 hurricane.
Metal Roofing
If you want roofing that is durable and made to last, our metal roofing is made from incredibly durable G-90 steel, which can withstand a category 5 hurricane while also significantly enhancing your home's thermal performance.
Tile Roofing
Tile roofing can provide that classic Florida appeal while also defending your home from extreme weather and even boosting energy efficiency. Plus, our tile roofing systems are strong and made to last for years to come.
Flat & Low-Slope Roofing
For low-slope or flat roofs, we offer a variety of roofing systems, including high-performance TPO roofing and asphalt shingles, that are watertight and provide dependable protection from the elements.
Roof Repair Services
If your roof has been damaged—whether due to normal wear and tear or because of a storm—Grayhawk Remodeling may be able to restore it with a repair. Our experts will carefully inspect your roofing system and provide an honest assessment and recommendation. If the damage to your roof is relatively minor or localized in specific regions, a repair can make your roof functional without the cost of a replacement.
Learn More
Grayhawk Remodeling provides more value than any other roofing contractors in the region. Beyond installing only the finest roofing products, we also offer a 10-year leak-free warranty as well as an unconditional lifetime service warranty. This, in addition to the outstanding product warranties available from our manufacturers, will allow you to rest easy knowing that your investment is thoroughly protected. If you ever have any issues with your roof, we'll work hard to make sure you're satisfied with the final result.
Your Source for Roofing
If you want to make your home the best it can be with professional residential roofing services, there's only one company to call: Grayhawk Remodeling Contact us today to learn more about what sets us apart from other roofing contractors serving homeowners in Sarasota, FL, and schedule a consultation and roof inspection with our team to discuss your home.