Windows
High-Performance Aluminum Windows for Homes in Manatee & Sarasota Counties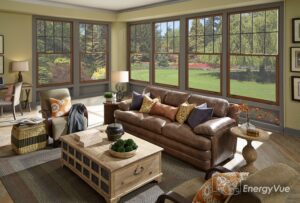 If you live in Sarasota or Manatee County, having high-quality windows in your home is a must. In our hot, humid climate, having outdated or damaged windows will make it nearly impossible to maintain comfortable indoor temperatures. Not to mention, they will cause your HVAC system to work overtime, resulting in skyrocketing monthly energy costs. However, perhaps the most important reason to have top-of-the-line windows installed is home protection. Properties throughout the region are put at risk by tropical storms and hurricanes each year. However, premium aluminum windows, such as those that Grayhawk Remodeling offers, can help keep your home and family safe during extreme weather.
Based in Bradenton, Florida, Grayhawk Remodeling is Manatee and Sarasota counties' largest, full-service remodeling company with a reputation for taking excellent care of our customers. When you turn to us, you can expect to receive nothing less than the industry's finest replacement aluminum windows. For example, we proudly offer aluminum windows from PGT Custom Windows + Doors that offer best-in-class thermal performance and impact resistance. Or, you can choose another top-rated model that we offer from the industry-leading manufacturer CGI.
In addition to advanced thermal performance and hurricane protection, our aluminum windows can be customized to suit your home and preferences. Choose from a wide array of window styles, frame colors, hardware options, decorative glass designs, and more to truly make your replacement windows your own.
A Comprehensive Approach to Installation
Even the best-performing aluminum windows won't perform as expected if they aren't properly installed. At Grayhawk Remodeling, we ensure our strict standards for quality workmanship are always met by having only trained and certified installers handle our replacement window projects. We take the installation process a step further than other companies by offering full finish work, including any required repairs and painting. We even offer third-party wind mitigation inspections to ensure your home is completely protected. And, you can have peace of mind knowing that your entire aluminum window project is backed by our unconditional lifetime service warranty.
If you'd like to learn more about our aluminum windows, give us a call to set up a free consultation at your home in Manatee or Sarasota County, or stop by our beautiful showroom in Bradenton, FL.