Repairs
Efficient Exterior Home Repairs Available to Homeowners in Manatee & Sarasota Counties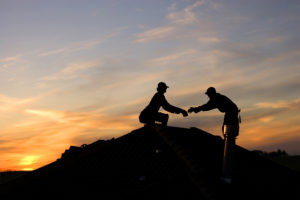 Residents of Sarasota and Manatee counties are fortunate enough to enjoy year-round warmth and sunshine. However, as any homeowner in the area knows, the weather can turn treacherous at a moment's notice. From the driving rain that comes with frequent thunderstorms to the strong winds and storm surges that accompany hurricanes and tropical storms, local homes are often left vulnerable to the elements. However, you can have peace of mind knowing that Grayhawk Remodeling is always standing by to provide reliable and efficient exterior home repairs when you need them. Based in Bradenton, Florida, we are the area's largest full-service remodeling company, providing:
Comprehensive Exterior Home Repairs
Whether a hole has been punched in your roof by a falling tree limb, winds have blown off sections of your siding, or you've discovered water damage, you can count on Grayhawk Remodeling to provide a tailored solution. We will visit your home, thoroughly inspect the damage, and provide you with a detailed report along with our recommendations. If we believe the problem can be adequately addressed with a repair, our experts will happily provide one.
As a home remodeling specialist with dedicated repair technicians, Grayhawk Remodeling has experience working with all types of home improvement products – from asphalt shingles and tile roofing to stucco and vinyl siding. Our repair work will be seamless, not only restoring your home's defense against the elements, but also its curb appeal.
Insurance Claims Assistance
Insurance companies count on homeowners' lack of experience filing claims to minimize payouts. However, Grayhawk Remodeling has decades of experience with exterior home repairs and can negotiate with the insurance company on your behalf. This will not only save you time and spare you a headache, but it also ensures that the payout you receive is fair.
Contact Us
When your home in Sarasota or Manatee County has been damaged in a storm, there's no need to worry. Simply call Grayhawk Remodeling, the local exterior home repairs professionals based in Bradenton, FL, for a fast and effective solution.