Roofing
Beautiful & Durable Tile Roofing for Homes in Manatee & Sarasota Counties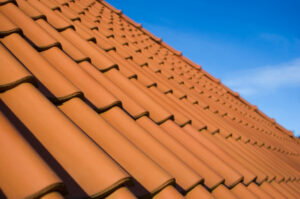 Are you interested in cultivating a traditional "Florida style" for your home? If so, nothing will do more to create the look you desire than having tile roofing installed. This type of roofing offers timeless, eye-catching appeal; however, that's only a small part of all that it has to offer. To maximize the value you receive for your investment in a tile roof, turn to Grayhawk Remodeling. Based in Bradenton, Florida, we are Sarasota and Manatee counties' largest full-service remodeling company, and we are proud to install top-of-the-line tile roofing from Eagle Roofing Products.
Industry-Leading Performance
Many homeowners are initially interested in tile roofing for the looks; however, they are often surprised by the other exceptional benefits that high-quality tile provides. For example, the tile roofing that Grayhawk Remodeling installs is incredibly durable and can provide decades of protection for Central Florida homes. In fact, it is backed by a lifetime transferrable warranty. Additionally, this tile offers advanced features, such as a Class A fire rating, exceptional wind resistance, and outstanding thermal performance, helping to make homes safer and more energy efficient.
Of course, you won't be disappointed with the aesthetic appeal that our tile roofing provides. The products that we install are available in a wide array of styles and colors, allowing you to create a look for your home that is all your own.
Expert Installation
At Grayhawk Remodeling, we leverage our more than 30 years of experience to deliver a superior home improvement experience to all of our customers. When you turn to us for tile roofing, you can rest assured that we will show up on time and do exactly what we say we will, all while treating you and your property with the utmost professionalism and respect. To ensure your project is completed correctly the first time, we have a team of highly trained technicians whose work is overseen by an experienced project manager. We are even able to provide premium upgrades and services, such as adding a secondary water barrier and providing third-party wind mitigation, to enhance your home's defense against the elements.
To learn more about the tile roofing services that we provide throughout Sarasota & Manatee counties, contact Grayhawk Remodeling today. And, be sure to schedule a complimentary consultation, or feel free to stop by our showroom in Bradenton, FL.