Windows
Windows
Replacement Windows that Provide Best-in-Class Performance for Homes in Manatee and Sarasota Counties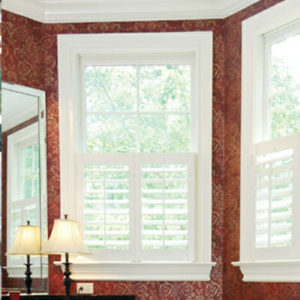 Are your house windows damaged or outdated? If so, it is likely having a significant negative impact on your home. For example, your windows may be allowing air and water infiltration, which can result in skyrocketing cooling costs and mold growth. Worst of all, homeowners in Manatee and Sarasota counties with outdated windows aren't prepared for strong storms and possible hurricanes, leaving their home's vulnerable to potentially devastating damage. Based in Bradenton, Florida, Grayhawk Remodeling specializes in installing top-of-the-line replacements windows that are designed to provide a lifetime of exceptional thermal performance and protection for homes on Florida's Gulf Coast.
An Incredible Selection of Replacement Windows
Grayhawk Remodeling is proud to offer a wide variety of window replacement options to suit our customers' specific needs, budgets, and aesthetic preferences. For most homeowners, we recommend our vinyl impact windows from the trusted manufacturer PGT Custom Windows. Not only do they have advanced features, such as multi-chambered frames and premium glass packages to achieve exceptional thermal performance, but they are also among the industry's most highly rated hurricane impact windows and will provide unrivaled protection for your home.
No matter which of our replacement windows you choose, you can count on best-in-class features to protect against impacts and enhance energy efficiency. We offer aluminum windows as well as vinyl, and all of our products are sourced from highly regarded manufacturers, including PGT, CGI, WinDoor and others. Of course, you'll also get to select from many different aesthetic options including frame color, hardware, window types, and more to suit your tastes.
Turnkey Installation Services
When you trust your window replacement project to Grayhawk Remodeling, you can rest assured we'll get it right the first time. All of our window installers are highly experienced, trained, and certified to ensure adherence to our high standards of workmanship. We even provide unconditional lifetime service to provide you with peace of mind. What's more, we offer comprehensive installations that go beyond simply replacing the frame and glass. For example, we'll provide any painting, stucco repair, screen repair, and other services that are required to ensure the job looks fully finished and that your new windows perform exactly as expected.
For more information about why so many homeowners in Bradenton and throughout Manatee and Sarasota Counties trust Grayhawk Remodeling to install their replacement windows, contact us today.