Roofing
High-performance asphalt shingles
From the highly-regarded manufacturers Owens Corning, IKO, and TAMKO, our asphalt shingles are designed to withstand year after year of extreme weather and come in a wide array of beautiful colors and styles.
Learn More
Exceptional home protection
Our beautiful metal roofing systems are not only incredibly energy efficient, but they also feature industry-leading strength. In fact, they are rated to withstand a Category 5 hurricane.
Learn More
Classic looks. Exceptional performance
For homeowners looking to cultivate traditional Florida curb appeal, our tile roofing systems are perfect. More than simply beautiful, the tile we use is exceptionally strong and can withstand a Category 3 hurricane.
Learn More
Premium low-slope roofing
Our flat and low-slope roofing systems are ideal for buildings and homes in Florida, as they provide a complete water management system and can withstand years of punishment from the elements.
Roof Repair
We provide seamless repair solutions for asphalt shingle, tile, metal, and flat roofing systems. And, we can even help you navigate the insurance claims process to ensure you are fairly compensated
Learn More
Roofing
Trusted Roofing Contractors Serving Sarasota and Manatee Counties in Florida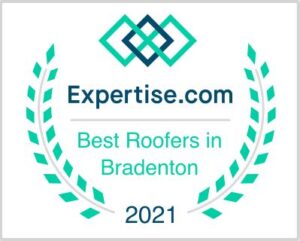 Based in Bradenton, Florida, Grayhawk Remodeling has spent more than 30 years building a reputation as one of the most reliable roofing contractors serving homeowners throughout Manatee and Sarasota counties. Our unparalleled commitment to customer satisfaction is evidenced by the numerous accolades we've received, including an A+ rating with the Better Business Bureau. From the moment you contact us to long after your project has been completed, you can count on receiving industry-leading service. In fact, we offer unconditional lifetime service to provide our customers with complete peace of mind.
Unlike many other roofing contractors that use high-pressure sales tactics and try to push products with the highest profit margins, Grayhawk Remodeling provides roofing solutions that are tailored to our customers' unique needs and budgets. By providing thorough inspections, honest service, top-quality products, and expert installations at highly competitive prices, we ensure homeowners receive the best value for their investments. You can turn to us for:
A Variety of Roof Replacement Solutions
Grayhawk Remodeling specializes in the installation of all types of roofing systems, ranging from asphalt shingle and low-slope roofing to tile and metal roofing. For asphalt shingles, we offer premium products from the highly regarded manufacturers Owens Corning, IKO, and Atlas. Available in many different styles and colors, these shingles meet strict, third-party standards for durability and longevity, making them the ideal choice for Florida homes. In fact, they are guaranteed to withstand a Category 3 hurricane.
Our tile roofing systems, from the trusted manufacturer Eagle Roofing Products, are also designed to withstand Category 3 winds. Available in a variety of styles, these roofing tiles allow you to cultivate looks ranging from traditional to modern.
As your roofing contractors, Grayhawk Remodeling can also install metal roofing systems, which provides the ultimate protection for local homes. Our metal roofing provides exceptional energy efficiency and is guaranteed to withstand a Category 5 hurricane. And, this strength doesn't come at the expense of beauty, as metal shingles come in numerous colors and styles to suit your tastes.
Roof Repair
When your home has been damaged in a storm, you need prompt, expert service to prevent water infiltration from causing further damage. Grayhawk Remodeling will respond quickly to your needs, providing a comprehensive inspection to determine the extent of the damage and develop a tailored plan. We'll negotiate with the insurance company on your behalf to ensure you receive a fair payout. And, our team of experts will provide a seamless repair that returns your roof to like-new condition.
Contact Us Today
To learn more about what sets Grayhawk Remodeling apart from other roofing contractors in the Bradenton, Florida, area, contact us today. We are ideally located to serve homeowners throughout Manatee and Sarasota Counties.