Roof Repair
Roofing
Seamless Roof Repair Solutions for Homeowners in Sarasota & Manatee Counties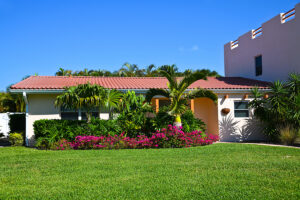 Based in Bradenton, Florida, Grayhawk Remodeling is the most trusted local roofer serving homeowners throughout Manatee and Sarasota counties. Backed by decades of experience serving the area, we understand the unique challenges that homeowners in this region face. With year-round scorching sun, driving rain, and even tropical storm- and hurricane-force winds, roof damage is simply a part of life. And, when your roof is damaged, you can count on us to provide the best value for your roof repair.
Our Approach to Roof Repair
At Grayhawk Remodeling, we strive to provide tailored solutions that are ideally suited to our customers' needs and budget. When you contact us for roof repair, we'll start by performing a comprehensive inspection and providing an honest assessment of your roof's condition. Your roof inspector will review your options and, if a roof repair will adequately restore your home's defense against the elements, that's exactly what we'll recommend.
When it comes to roof repair work, Grayhawk Remodeling stands out from other local roofing companies for several reasons. First and foremost, we have a team of roofers who specialize in repairs and are adept at not only completely restoring your roof's structural integrity, but its appeal as well. Indeed, we'll use matching products, ensuring the repair is completely seamless.
Grayhawk Remodeling also has experience installing and repairing many different types of roofing materials, including asphalt shingles, metal, tile, and even flat roofing. Our experience will ensure that we take the proper steps to fully restore your roof.
Additionally, as local roof repair specialists, Grayhawk Remodeling can provide assistance with the insurance claims process. We'll meet with your adjuster at your home, ensuring all damage is accurately assessed, thereby helping you receive a fair payout.
Contact Us Today
If the roof on your home in Bradenton or another area in Sarasota or Manatee County has been damaged, don't delay. Contact Grayhawk Remodeling right away to get started on the roof repair process.