Stucco
Siding
Stucco is a Great Choice for Homes in Sarasota & Manatee Counties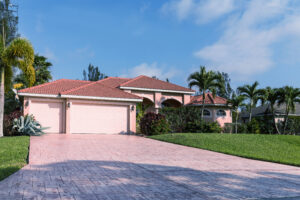 Based in Bradenton, Florida, Grayhawk Remodeling is the largest full-service home remodeling company serving homeowners in Sarasota and Manatee counties. As trusted home improvement professionals with more than 30 years of experience, we understand what's important to local homeowners and provide solutions that deliver in all of the areas that matter most. That's why we proudly install stucco—the perfect fit in terms of style, durability, and energy efficiency for Central Florida homes. This cladding material is notoriously tricky to install correctly. But, when you partner with us, you can rest easy knowing the project will be performed by specialists who always adhere to the strictest standards of quality, ensuring you absolutely love the results.
Benefits of Stucco
Most homeowners are attracted to stucco because it provides a traditional Florida aesthetic. But stucco has so much more to offer than just great looks. It is also an exceptional insulator, which means it will be easier and more affordable to maintain comfortable temperatures in your home, even during the scorching summer months. This is one of the reasons why stucco is such a popular option in areas with hot climates.
Additionally, stucco is incredibly durable. It can easily withstand year after year of exposure to the harsh sun, high winds, and driving rain without a hint of deterioration. Plus, its moisture resistance is perfect for preventing mold and mildew growth in humid climates. Having stucco installed can even provide you with the peace of mind of knowing that your home will be less susceptible to fire damage.
Get Started On Your Project
If you'd like to learn more about the stucco that Grayhawk Remodeling installs on homes in Sarasota and Manatee counties, contact us today or stop by our showroom in Bradenton, FL. We'll be happy to tell you more about our products and installation process as well as the unconditional lifetime service warranty we offer.