Roof Inspections
Roofing
Comprehensive Roof Inspection Solutions for Homeowners in Sarasota & Manatee Counties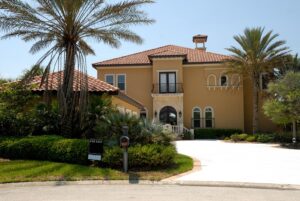 For homeowners in Sarasota and Manatee counties, having a high-performance roofing system is of the utmost importance. After all, we routinely experience extreme weather conditions that can take a toll on local roofs. And, even minor roofing issues may allow water infiltration or make your home vulnerable to severe damage in the event of strong winds. Based in Bradenton, Florida, Grayhawk Remodeling is committed to providing local homeowners with comprehensive roofing solutions, which begin with thorough inspections. We provide:
Pre-Roof Replacement or Repair Inspections
Whether your roof has been damaged in a recent storm or has simply begun to show obvious signs of wear, you can count on our specialists to provide a comprehensive roof inspection. We'll provide an honest assessment of your roof and recommend the best course of action to protect your home. If we believe a repair can return your roof to like-new condition, we'll happily provide one. Otherwise, we'll recommend replacing it. We offer a wide array of top-tier roofing systems, including asphalt shingles, metal, tile, and flat roofing, with options available that are rated for Category 5 hurricanes.
Third-Party Wind Mitigation Roof Inspections
If you opt for a roof replacement, Grayhawk Remodeling will ensure you receive all the benefits that a new roof provides. This includes providing a third-party wind mitigation roof inspection, which will accurately detail any wind-resistant features of your roof. You'll be able to provide this report to your insurance company, which may help reduce your premiums.
Contact Us
For more information about the roof inspection services we provide for homeowners throughout Sarasota and Manatee counties, contact Grayhawk Remodeling today.