Replacement Windows
Windows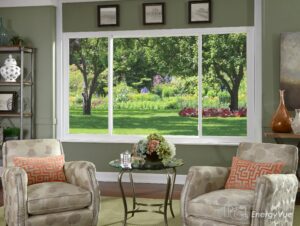 Hurricane Impact Replacement Windows for Homes in Sarasota, FL
There's a long list of reasons to replace the outdated, damaged windows in your Sarasota, Florida, home. For example, your home's thermal performance is likely suffering, and you might have noticed it in your energy bill. However, perhaps the most compelling reason to replace your windows is to better protect your home from extreme weather. If you're interested in upgrading your home in Sarasota, Florida, with impact-rated replacement windows that can help keep it safe during storms while providing impressive energy efficiency, turn to a local team: Grayhawk Remodeling.
At Grayhawk Remodeling, we've been working with local homeowners for over 30 years. We're proud to install the industry's most highly rated hurricane impact replacement windows from PGT Custom Windows + Doors. These windows will defend your home from the devastating effects of extreme weather, protecting against both impacts and high pressure much more effectively than hurricane shutters or traditional replacement windows.
Impact-Rated for Severe Weather Protection
Our replacement windows have been subjected to grueling tests to ensure that they provide adequate protection in the event of severe weather and hurricanes. Our windows include a range of features that help deliver extra durability and stability and ensure that your home remains sealed against storms, even if your windows are impacted by storm-flung debris.
Enjoy Energy Efficiency
With energy-efficient replacement windows, you'll find it easier to maintain comfortable temperatures in your home, and you might even see a reduction in your cooling costs. And when it comes to energy efficiency, it's hard to beat impact-rated windows. Thanks to the extra reinforcement throughout the frame and ultra-tough glass panes, impact windows feature better energy efficiency than their standard counterparts.
Additionally, the replacement windows we install have best-in-class features, such as multi-pane glass packages with low-E coatings, to provide exceptional thermal performance that lasts a lifetime. And, you'll get to select from a wide array of customization options, allowing you to truly make your windows you own. Select from a variety of frame finishes, grille patterns, and all of the most popular window styles to create customized windows that perfectly match your home.
Expertly Installed
We understand that even the industry's most energy-efficient hurricane impact windows won't perform as expected if they aren't properly installed. That's why we have a team of factory-trained specialists—not subcontractors—install our windows, ensuring they are precisely fitted in your home and provide decades of exceptional performance. Our team has years of combined industry experience working with Florida homeowners, and you can rely on us to make sure your home is protected. We even provide a lifetime service warranty to give our customers complete peace of mind.
If you're interested in upgrading your home in the Sarasota area with top-of-the-line replacement windows, turn to Grayhawk Remodeling. Contact us today to find out more about our impact-rated replacement windows. Our team can tell you more about our professional installation service and help you schedule a consultation to discuss a project at your home.