Roofing Company
Roofing
A Cut Above Other Roofing Contractors Serving Lakewood Ranch, FL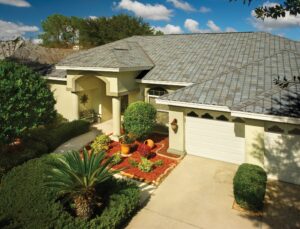 Your roofing system is your home's most important line of defense against the elements. And nowhere is it more important to have a durable, reliable roof than in a place like Lakewood Ranch, Florida. From intense sun and driving rain to hurricane-force winds, there's a lot that the roofs on local homes have to contend with. So, when the time comes to replace your roof, don't trust the project to just any roofing contractors. Turn to the roofing experts that local homeowners have trusted since 1987—Grayhawk Remodeling.
Our Roofing Solutions
Unlike many other roofing contractors that offer a limited selection, Grayhawk Remodeling specializes in the installation of many different types of roofing materials. We've leveraged our extensive experience remodeling local homes to curate a selection of products that are built to perform in extreme weather. Options include:
Asphalt shingles – We install asphalt shingles from top names, such as Owens Corning and Tamko, including products that can withstand a Category-5 hurricane.
Metal – Metal roofing not only provides the ultimate protection against extreme weather, but also significantly enhances home energy efficiency.
Tile – Nothing achieves that "Florida look" better than tile roofing. Beyond beauty, this roofing provides exceptional energy efficiency and durability.
Low-slope roofing – We offer products that are ideal for flat and low-slope areas of your roof, such as over a garage or porch.
At Grayhawk Remodeling, we always strive to provide the right solution for each homeowner. In addition to a variety of roof replacement options, we also provide roof repairs. We'll even negotiate with your insurance company on your behalf to ensure you are properly compensated.
The Industry's Best Service
Grayhawk Remodeling is a local roofing company that homeowners can trust to look out for their best interests. In addition to providing premium roofing solutions, we provide expert installations from our team of in-house specialists, ensuring the project is completed correctly the first time. What's more, we offer an unconditional lifetime service warranty, so you can have complete confidence trusting your roofing project to us.
To learn more about why homeowners in Lakewood Ranch, FL, trust Grayhawk Remodeling more than other local roofing contractors, contact us today.