Replacement Windows
Windows
Replacement Windows Built to Provide Exceptional Performance in Lakewood Ranch, FL, Homes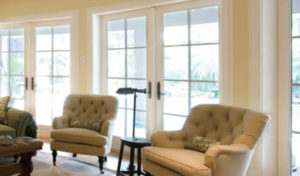 As a resident of Lakewood Ranch, Florida, whenever you take on a home remodel, you should be sure to take the regional climate into account. Florida homes need to be prepared for extreme weather, including tropical storms and hurricanes, as well as year-round heat. And, few elements are more important to protecting your home than its windows. That's why, if the time has come to have new windows installed, you should turn to Grayhawk Remodeling. We install replacement windows with industry-leading impact resistance to protect your home from extreme weather for a lifetime.
About Our Hurricane Impact Windows
Having impact windows installed is the best way to protect your home during extreme weather events. While hurricane shutters offer defense against direct impacts, strong winds can easily get underneath the shutters and tear them off. At Grayhawk Remodeling, we offer top-of-the-line hurricane replacement windows that will not only withstand impacts from flying debris, but also stand strong in high wind and pressure conditions.
Available with aluminum and vinyl frames, our replacement windows have been built to the strictest standards of durability to ensure best-in-class impact resistance. And, that's only the start of the benefits they provide. With these new windows installed in your home, you'll enjoy much better energy efficiency, resulting in reduced monthly cooling costs. And, you'll get to select from a variety of window styles and customization options, giving you the opportunity to enhance your home's curb appeal.
Learn More
When you partner with Grayhawk Remodeling, you'll not only receive the industry's best impact-resistant replacement windows, but also expert installations from our in-house team of specialists—not subcontractors. Contact us today to learn more and to schedule a consultation at your home in Lakewood Ranch, FL.