Home Remodeling Company
The Home Remodeling Company Trusted Most by Homeowners in Osprey, FL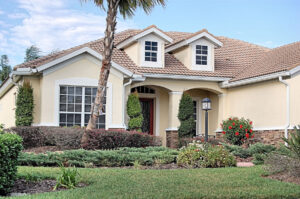 Grayhawk Remodeling is the largest and most trusted full-service home remodeling company serving Manatee and Sarasota counties. There's good reason for this. We have a proven track record for providing only the best products curated specifically for local homes along with industry-leading service and expert installation. For homeowners in Osprey, Florida, who want to ensure their home improvement projects go off without a hitch, there's no question about who to trust.
As a full-service home improvement company, Grayhawk Remodeling is the only company you'll need to turn to for:
When it comes to replacement windows, Florida homes require special consideration. After all, our region is subject to intense, year-round heat as well as tropical storms and hurricanes. The windows we install have best-in-class impact resistance to protect your home and family as well as advanced insulating properties to keep you cool and comfortable.
As your home remodeling company, we'll install only a high-performance roofing system from a trusted brand, such as Owens Corning or Atlas. We proudly offer metal, asphalt shingle, tile, and low-slope roofs, all of which provide industry-leading thermal performance and defense against extreme weather.
Replacement Doors
We offer entry and patio doors from highly regarded manufacturers, such as PGT Windows + Doors. Beyond unparalleled security, thermal performance, and impact resistance, our door systems are available with numerous customization options, allowing you to create a look for your home that you absolutely love.
Siding Installation
We offer fiber cement siding from the trusted name James Hardie, which provides excellent protection for Florida homes, as it is exceptionally resistant to moisture damage, insect infestation, impacts, and fading. Or, if you're after a classic Florida aesthetic, we can install a custom stucco solution that provides outstanding protection, eye-catching appeal, and excellent thermal performance.
Home Remodeling
When we say we're a full-service home remodeling company, we really mean it. Grayhawk Remodeling can transform your home into the one you've always envisioned. You can trust us for everything from custom bathroom and kitchen remodeling to the construction of outdoor living solutions and even brand-new home additions.
Home Repairs
A repair may be all that's needed to restore your home's aesthetic appeal and defense against the elements. Grayhawk Remodeling has home repair specialists on our team who will provide you with honest recommendations and never try to upsell you a service you don't need. So, whether a tree branch has punched a hole in your roof or a strong wind gust has blown a few sections of siding off your home, we have you covered.
Get Started On Your Project
In addition to comprehensive home improvement solutions, Grayhawk Remodeling offers superior service and workmanship throughout every stage of a project. As your home remodeling company, we'll ensure you are 100% satisfied with our results and provide you with peace of mind by backing our work with an unconditional lifetime service warranty. For more information about the solutions we provide in Osprey, FL, contact us today.