What is the Average Cost to Replace Windows?
Apr 20, 2021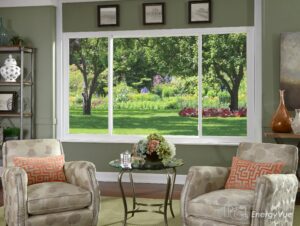 Drafts. Cracked frames. Mold around the sashes. Many homeowners spend years ignoring these obvious signs that their windows need to be replaced because they're concerned about the cost of such a project. However, leaving outdated and underperforming windows in place is never a good idea, as it can result in soaring monthly energy costs and make the home more vulnerable to extreme weather. Still, you might be wondering, "What is the average cost to replace windows?" Unfortunately, there's no set answer, as windows vary widely in quality and price. Some of the factors that may influence the price and value of new windows include:
Brands
There are countless window brands, and the quality of their products is wide ranging. As with any home improvement product, it's never a good idea to choose the cheapest option. To ensure you receive a great value, select windows that are designed for your climate zone and that come with strong warranties for the frames and glass.
Energy Efficiency
Replacing your home windows is an opportunity to enhance the thermal performance of your home. Investing in windows with features such as multi-pane glass packages, low-E glass coatings, and insulating frames will pay dividends in the form of lower monthly energy costs long into the future.
Window Size & Style
Window prices scale with size. You can also expect to pay more for labor costs if you'd like to create a larger opening for any of your new windows. Additionally, the style you choose will impact the price. For example, simpler styles, such as fixed picture windows, will cost less than more ornate models, such as bay or bow windows.
Get an Estimate on Premium Replacement Windows
At Grayhawk Remodeling, we have a reputation for providing homeowners in Manatee and Sarasota Counties with an industry-leading value on replacement windows. Our products come from highly regarded brands, such as PGT Custom Windows + Doors, and provide best-in-class durability, energy efficiency, and hurricane protection. Additionally, we offer fair, straightforward pricing along with convenient financing options to make your project as affordable as possible. Contact us today to schedule your free consultation.