Tile Roofing Versus Shingle Roofing: Which is Better for Florida Homes?
Sep 30, 2021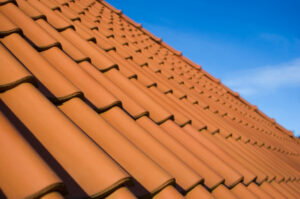 Replacing the roof on your home in Florida is a major investment, and you want to be sure you're getting the best value. However, with so many materials and brands available, it can be difficult to determine what's best for your home. Here, we'll discuss two of the most popular styles of roofing for Florida homes—tile and asphalt shingles—to help guide you in making your decision.
Factors to Consider When Choosing Between Tile & Asphalt Shingle Roofing
Before comparing and contrasting tile and shingle roofing, it's important to note that the quality of both of these materials, as well as the workmanship of the companies that install them, varies widely. Both tile and shingle roofing can make an excellent, long-term investment if you choose the right product and have it installed by experts. Some typical differences between tile and asphalt shingles include:
Cost
Tile is generally the more expensive option, so if you're looking for the most cost-effective roof replacement product, shingles will likely come out on top. However, you should also consider longevity. Tile roofing tends to last significantly longer, so if you're planning on remaining in your home long-term, tile might be the right investment.
Durability
In Florida, asphalt shingles tend to wear out quicker due to intense sun and wind. However, shingle products are available that are designed for local homes and can easily last for decades. Ultimately, in terms of weather resistance and longevity, tile is typically the winner.
Energy Efficiency
High-quality shingles that are well suited to Florida homes can do a great job of reflecting UV rays and making it easier to keep homes cool. On the other hand, tile is an excellent insulator and can also help to significantly boost home thermal performance. When it comes to energy efficiency, whether you choose tile or asphalt shingles, the most important factor will be choosing a high-quality product.
Visual Appeal
Beauty is in the eye of the beholder, and roofing is no exception. Many Florida homeowners prefer the traditional appeal and dimensional appearance of tile roofing. However, premium asphalt shingles can also go a long way toward improving a home's curb appeal. For example, options are available with bold colors and accentuated shadow lines to mimic the look of natural materials, such as wood shake.
Grayhawk Remodeling Offers the Best Value for Tile & Shingle Roofing Replacements
At Grayhawk Remodeling, we specialize in roof replacement and repair for homeowners in Sarasota County. No matter what type of roofing you choose, you can be sure it will be of the highest quality, installed to the highest standards by factory-trained experts, and backed by industry-leading warranties.
If you'd like to learn more about our tile and shingle roofing and which is best for your home, contact Grayhawk Remodeling today.