Roofing Contractor
Roofing
Trusted Roofing Contractor Serving Residents in Palmetto, FL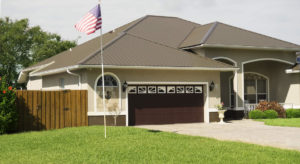 Whether the roof on your home in Palmetto, Florida, has been damaged in a recent storm or has simply aged into a state of disrepair, you're going to need a reliable roofing contractor to address the issue and ensure your home is protected. Fortunately, you can trust the experts at Grayhawk Remodeling to deliver exceptional service and industry-leading products, so that you get an outstanding value for your investment in a roofing upgrade.
Roof Replacement Options
As the largest full-service remodeling contractor serving Manatee and Sarasota counties, Grayhwak Remodeling is proud to offer comprehensive and flexible roofing solutions. Unlike many other roofing contractors, we specialize in the installation of an array of roof replacement materials, including:
Asphalt shingles from trusted names, such as Owens Corning and Atlas, some lines of which are rated to withstand winds of up to 130 mph
Metal roofing systems that offer industry-leading durability and can withstand Category 5 hurricanes
Tile roofing that provides a quintessential Florida look as well as exceptional wind resistance and energy efficiency
Flat roofing that is ideal for everything from porches and garages to creating usable outdoor living spaces
Roof Repair
Not all roofing problems require a replacement. Whether a few shingles have blown off your roof or you've discovered a leak, you can count on the expert roofing contractors at Grayhawk Remodeling to perform a detailed inspection and provide an honest recommendation. If we can restore your roof with a repair, we'll happily do so using only premium materials that will match what is currently on your home.
Contact Grayhawk Remodeling today to learn more about what sets us apart from other roofing contractors serving Palmetto, FL.