Replacement Windows
Windows
Hurricane Rated Replacement Windows for Homes in Palmetto, FL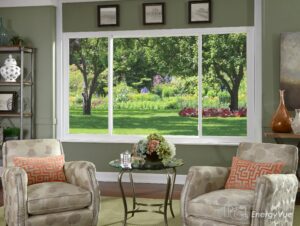 When it comes to protecting your home in Palmetto, Florida, from extreme weather, perhaps no component of your home is more important than its windows. So, if the time has come for an upgrade, make the most of the project by having hurricane impact replacement windows installed from the trusted professionals at Grayhawk Remodeling.
What Makes Our Replacement Windows Special?
Grayhawk Remodeling is proud to install replacement vinyl windows from the industry's most highly regarded names, including our preferred manufacturer, PGT Custom Windows + Doors. These windows are specifically designed for Florida homes, as they feature industry-leading impact resistance to protect your home from both high-velocity impacts and extreme pressure during hurricanes and tropical storms. Indeed, with these hurricane windows installed, you'll be able to rest easy knowing your home and family are protected from severe weather. And, that's only a part of what makes these home windows such an incredible value.
In addition to impact resistance, the replacement windows we install have advanced features, including multi-pane glass packages with optional gas fills and low-E coatings, providing best-in-class insulation. You'll enjoy a more comfortable home as well as potentially reduced monthly cooling costs. What's more, unlike most hurricane-rated replacement windows, the models we install are attractive and customizable. Choose from an array of frame finishes, grid patterns, windows styles, and more to create a look that you love.
Excellent Service
At Grayhawk Remodeling, we pride ourselves on providing industry-leading service as well as top-of-the-line products. When you partner with us, your new windows will be installed by our team of full-time specialists—not subcontractors. And, in addition to the lifetime warranty available on our windows, we'll provide an unconditional lifetime service warranty.
Contact Grayhawk Remodeling today for more information about the replacement windows we install in homes in the Palmetto, FL, area.