Roofing
Roofing
Roofing Contractor Providing Custom Solutions to Palma Sola, FL, Homeowners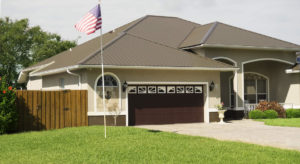 When it comes to roofing, there are no one-size-fits-all solutions. So, why turn to roofing contractors that offer a limited selection? Instead, partner with Grayhawk Remodeling—roofing specialists with a reputation for providing homeowners in Palma Sola, Florida, with truly tailored service. You can trust us to thoroughly assess your roofing needs, provide an honest recommendation, and explain all of your options.
What Types of Roofing Do We Install?
At Grayhawk Remodeling, we've leveraged our decades of experience as a local roofing contractor to curate a selection of products that provide exceptional performance on Florida homes. Choose from:
Asphalt Shingle Roofing
We install premium asphalt shingles from brands such as Owens Corning and IKO. Available in a variety of styles to suit your tastes, these shingles are designed to withstand intense heat and humidity. We even offer options capable of withstanding a Category 3 hurricane.
Tile Roofing
To achieve a traditional Florida aesthetic, nothing beats tile roofing. Beyond eye-catching appeal, the products we install are exceptionally durable and energy efficient, helping to protect your home and keep cooling costs under control.
Metal Roofing
From Sunshine Metal Supply, the metal roofing we install is made from 24-gauge steel and is designed for Florida homes. It offers industry-leading protection against severe weather and is available with advanced coatings, such as Kynar 500®, that reflect UV rays and significantly enhance energy efficiency.
Flat Roofing
From low-slope asphalt shingles to TPO systems, Grayhawk Remodeling offers a wide array of long-lasting flat roofing options. Additionally, we provide solutions for creating walkable surfaces, such as rooftop decks.
As your roofing contractor, we'll strive to provide you with the best, most cost-effective solution for your roofing needs. For example, if we determine that your roof can be adequately restored with a repair, we'll happily provide one using matching products to maintain the visual appeal of your home. And, if your roof replacement or repair project requires an insurance claim, we can meet with your adjuster to ensure the damage is properly assessed and that you are fairly compensated.
Learn More
Grayhawk Remodeling is proud to be a leading roofing contractor serving Palma Sola, FL, with a reputation for providing custom, value-driven solutions. Contact us today to learn more.