Roofing
Roofing
Roof Replacement & Repair Solutions for Homeowners in Holmes Beach, FL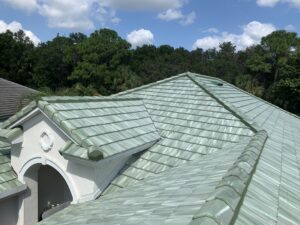 The roof on your Holmes Beach, Florida, home is a critical line of defense against the elements. If it's been damaged in a recent storm or is displaying signs of even mild wear, it's best to have a reputable roofer examine the issue as quickly as possible. At Grayhawk Remodeling, we take pride in providing our customers with comprehensive inspections and honest assessments. Whether you need a roof replacement or a simple repair, you can count on us to fully restore your roof to ensure your home is protected.
Roof Replacement Tailored to Your Needs
Many roofing companies offer a limited selection and steer homeowners towards products with the highest profit margins. However, at Grayhawk Remodeling, we offer an extensive selection to suit our customers' needs and budget. For example, we offer high-performance asphalt roofing from trusted brands, such as Owens Corning, which is available in a wide array of styles and colors as well as options that are capable of withstanding a Category 3 hurricane.
Or, for the ultimate protection, you can choose our metal roofing from Sunshine Metal Supply. Manufactured specifically for Florida homes, the standing seam and 5V crimped metal roofing we install provides industry-leading defense against severe weather along with incredible energy efficiency.
Looking for a roof that perfectly captures that coveted Florida aesthetic? Then choose our Spanish tile roofing. In addition to exceptional visual appeal, this roofing system provides outstanding durability and thermal performance.
We'll never try to upsell you a roof replacement if we feel a repair is all that's needed. As roofing specialists with experience working with a wide array of materials, we can return your roof to like-new condition, restoring its weather protection and visual appeal.
Contact Us
Whether it's for roof replacement or repair, when you partner with Grayhawk Remodeling, you're sure to receive the best possible value for your investment. Contact us today to learn more about what makes us the roofing company of choice for homeowners in Holmes Beach, FL.