Roofing
Roofing
Trusted Roofing Contractor Serving Bradenton Beach, FL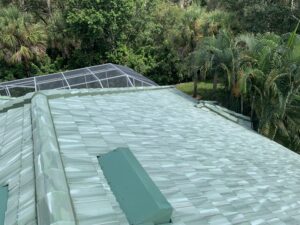 When you need a roofing contractor, whether to repair storm damage or to replace a roof that has aged into a state of disrepair, it's important that you carefully research your options. After all, nothing does more to protect your home and family from the erratic Florida climate than your roof. At Grayhawk Remodeling, we're proud to be the No. 1 choice for homeowners in Bradenton Beach, Florida, because we provide:
High-Performance Roofing Systems
At Grayhawk Remodeling, we understand the unique threats that roofing systems face in Florida and have curated a selection of premium products that are guaranteed to provide exceptional performance. As the area's premier roofing contractor, we offer an array of solutions, including:
Premium asphalt shingle roofing from trusted brands, such as Owens Corning, with options available that can withstand a Category 3 hurricane
Metal roofing that is made for Florida homes and is constructed from extremely durable 24-gauge steel
Tile roofing that provides traditional appeal along with industry-leading energy efficiency and durability
Durable flat roofing, such as TPO, with options available for creating walkable surfaces
When your roof is damaged in a storm, we'll respond quickly to assess the damage and provide a lasting solution that restores that look and structural stability of your roof. We can even meet with your insurance adjuster to ensure all damage is identified and that you receive a fair payout.
Exceptional Service
As your roofing contractor, Grayhawk Remodeling will treat your home as if it were our own. We'll thoroughly explain your options, provide honest recommendations, and complete your project with the utmost skill and attention to detail. For your peace of mind, we not only pass along the exceptional warranties available on our roofing products, but also provide our own unconditional lifetime service warranty.
Contact Grayhawk Remodeling today for more information about what sets us apart from other roofing contractors serving homeowners in Bradenton Beach, FL.