Roofing
Roofing
Trusted Roofing Contractors Serving Homeowners on Anna Maria Island, FL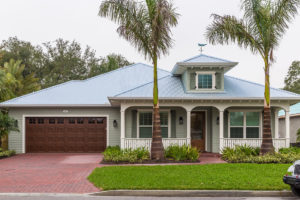 Homeowners on Anna Maria Island, Florida, get to enjoy world-class beaches, beautiful weather, and dazzling views as a way of life. But there's a tradeoff to living in paradise—extreme weather. For this reason, it's essential that you keep hurricane protection at the top of your priority list when upgrading your roofing system. For an exceptional value on hurricane-resistant roofing installed the right way, the roofing contractors at Grayhawk Remodeling have you covered.
Roofing Options
As your roofing contractors, we'll provide you with all of the information you need to make the right choice for your home and budget. We specialize in roof replacement for the following types of roofing:
Tile – Tile roofing not only provides a lovely Florida aesthetic but is also extremely durable to protect your home from storms and energy efficient to help reduce monthly energy costs.
Asphalt shingles – Our premium asphalt shingle roofing comes from trusted names, such as Owens Corning, and is available in a wide array of styles and colors. We also offer options built for Category 3 hurricanes to provide best-in-class protection.
Metal – The metal roofing we install provides the ultimate in energy efficiency and hurricane protection. In fact, it is built to withstand Category 5 storms.
In addition to premium roofing systems, Grayhawk Remodeling offers flexible services. For example, we can integrate flat roofing systems onto your home that are ideal for creating outdoor living spaces. And, we can even save you money by providing a roof repair instead of a replacement if we determine it will be enough to protect your home.
Unmatched Service
Among the most experienced roofing contractors in the region, Grayhawk Remodeling can be trusted to get it right the first time. Our installers are full-time, factory-trained professionals who adhere to the strictest standards of workmanship and service. And, we go above and beyond to maximize value for our customers by offering third-party wind mitigation reports that can help with insurance premiums as well as an unconditional lifetime service warranty to give you complete peace of mind.
Contact Grayhawk Remodeling today to learn more about what sets us apart from other roofing contractors serving Anna Maria Island, FL.