Is There a Difference Between Hurricane Windows & Impact Windows?
Feb 25, 2021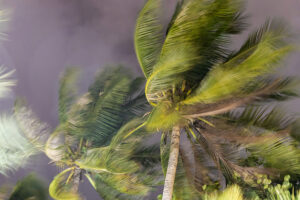 For homeowners in areas that are vulnerable to hurricanes and tropical storms, such as Central Florida, fortifying their homes against severe weather should be a top priority. Indeed, without proper protection, local homes can easily incur devastating damage during an extreme weather event. The best place to start is with your windows because they are the most vulnerable to wind and impact damage. However, as you research your options, you might become confused about which product to choose for your home. For example, you've likely seen "impact windows" and "hurricane windows" used interchangeably. Is there a difference between hurricane windows and impact windows? If so, which should you choose?
Hurricane Windows & Impact Windows Are Not the Same
Though these terms may be used interchangeably, hurricane windows and impact windows differ in terms of the protection they offer. To be considered a hurricane window, a product simply needs to provide a certain level of wind resistance. An impact window, on the other hand, will offer wind resistance as well as protection from impacts. Impact windows are also constructed with reinforced frames to prevent failure from wind and impacts from flying debris.
Should You Choose Hurricane Windows Or Impact Windows?
If your home currently features outdated, builder-grade windows, then having either hurricane or impact windows installed will be a major upgrade. However, choosing impact windows is typically the better choice. A standard hurricane window will be able to withstand the extreme pressure generated by hurricane-force winds, but it will shatter if struck by airborne debris. Impact windows are constructed with a durable laminate between the glass panes. If struck, an impact window will break, but the seal will remain intact and continue to protect your home from wind damage.
Where to Turn for Premium Hurricane Impact Windows
Grayhawk Remodeling is the go-to installer for homeowners in Central Florida looking to enhance their home's defense against the elements. We proudly install replacement windows from PGT Custom Windows + Doors that have been designed specifically for local homes and feature industry-leading wind and impact ratings.
To learn more about the differences between hurricane and impact windows and to schedule a free consultation at your home, contact Grayhawk Remodeling today.