Does a Metal Roof Lower Your Insurance?
May 26, 2021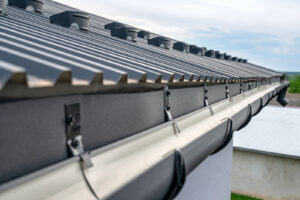 Are you considering having a metal roof installed on your home in Florida? This can certainly be a wise investment. Metal roofing is one of the most durable options available on the market and can help protect your home from wind, extreme weather, and even fire. What's more, metal roofing is exceptionally energy efficient and may help to significantly reduce your monthly energy costs.
Despite being superior to most other roofing materials, metal roofing does come at a higher upfront cost. Will this investment be worth it in the long run? One factor you might consider is what impact a metal roof will have on your homeowner's insurance premiums. Does a metal roof lower your insurance? It certainly can, but the savings you might receive will depend on a variety of factors.
Why Do Metal Roofs Help Lower Insurance Costs?
Covering roof repairs and replacements in the event of storm and fire damage can be extremely costly for insurance companies. Because metal roofing systems provide better protection when compared with other materials, your insurer may offer discounts for this home upgrade. In fact, some homeowners who have had a metal roof installed have reported savings on insurance premiums of up to 25%.
Coverage policies vary widely depending on the insurance company you hold a policy with and even the area you live. To ensure you'll receive insurance savings for your metal roof, it's best to contact your insurance company to ask about the discounts they offer.
Additionally, it's important to keep in mind that metal roofing varies in quality, as does the workmanship of the companies that offer it. A subpar roofing system or installation will do little to enhance protection for your home and, therefore, little to reduce your insurance premiums. Be sure to choose a contractor that specializes in metal roofing installation and offers products from trusted manufacturers.
Partner With Grayhawk Remodeling for Metal Roofing
Grayhawk Remodeling is the largest full-service home remodeling company serving Sarasota and Manatee counties, and has a reputation for providing local homeowners with an exceptional value for new metal roofing systems. Indeed, we offer incredibly durable and energy efficient products from the trusted brand Sunshine Metal Supply and have only factory-trained experts install them.
Does metal roofing lower your insurance costs? Contact Grayhawk Remodeling today and we'll tell you all that you need to know about the benefits of metal roofing.