What Is the Best Roofing System for Florida Homes?
Aug 08, 2022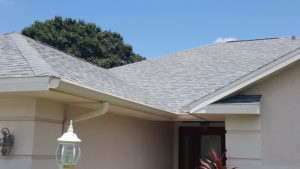 If you've decided that it's time to upgrade the roof on your home before it fails, you've got several important decisions to make. In addition to choosing a reliable roofing contractor, you'll need to decide what type of roof you want to have installed. While asphalt shingles are far and away the most popular roofing material among Florida homeowners, there are other options you may want to consider.
Florida Roofs Are Subjected to Extreme Conditions
Choosing a roof is a different process for Florida homeowners than it is for residents of many other states, as we routinely experience extreme conditions, including:
Punishing heat and nearly year-round humidity that can cause a poorly built roof to deteriorate
Severe rainstorms throughout the summer months that test a roof's moisture resistance
Tropical storms and hurricanes that can tear a lesser-made roof off a house
Choosing the Best Roof For Your Home
In addition to protecting against Mother Nature, your new roof will have to meet your standards for several other criteria, including:
Durability
Energy efficiency
Curb appeal
Cost
Now, let's examine some of the pros and cons of the types of roofing that are commonly available to Florida homeowners:
Asphalt Shingles
For the price, which is lower than many other options, asphalt shingle roofing is an excellent option. A properly installed asphalt shingle roof with a sturdy deck, reliable underlayment, proper ventilation, and protective accessory shingles can be expected to last 25 years or more. In terms of weather resistance, an asphalt shingle roof can fall short of other options, as strong winds can blow loose shingles off and cause leaks. If you go this route, you may want to consider heavy-duty architectural shingles that are better able to withstand storms.
Clay Tiles
Clay tiles are more expensive than asphalt shingles, but the extra cost comes with a lot of benefits. A clay tile roof can last nearly a century when properly maintained, though the decking and underlayment need to be properly installed. On the downside, a clay roof is extremely heavy, so the home needs to be structurally sound. Clay tiles are also susceptible to cracking and loosening, so individual tiles may need to be replaced on occasion.
Metal
There are a lot of advantages to having a metal roof in Florida. For starters, it's the material that best stands up to high winds and salty air. In fact, a metal roof can be expected to withstand hurricane-force winds of up to 160 mph. It's also surprisingly energy efficient, as it reflects much of the sun's heat instead of absorbing it. You can expect a metal roof to last up to 50 years, though you'll pay for that kind of durability in upfront costs.
TPO
Flat roofing materials like TPO are a good choice for areas of your roof that don't have much slope, allowing water to pool. Low-slope roofing is exceptionally resistant to moisture intrusion and is a perfect option for flat areas above garages and porches.
The Local Roofing Leader
If you live in the Bradenton or Sarasota, FL, area and are ready to replace your home's roof, look to the experts at Grayhawk Remodeling. We're the area's largest full-service home remodeling company and we offer roofing systems that are engineered for the local climate. Whether you're interested in asphalt shingles, metal, clay tiles, or flat roofing, we can install a roof that will provide the protection your home needs.
Contact us today to schedule a no-obligation consultation.