The Best Roofing Shingles in 2023
Nov 22, 2022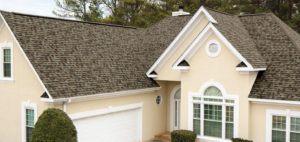 If you are looking to replace your roof, it is crucial that you find shingles that will boost your curb appeal and that are reliable in Florida's unique climate. Many homeowners opt for classic 3-tab shingles. However, that may not be the best choice for your roofing project in 2023. Choosing the right shingles for your home comes down to finding shingles that match your specific needs.
Architectural Shingles vs. 3-Tab Shingles
While 3-tab shingles are a more traditional option, there are other types of shingles available. One of the more innovative shingle solutions that is positioned to continue to excel in 2023 is architectural shingles. These shingles are designed with two or more shingles combined or laminated together. Not only are they water-resistant to handle Florida's heavy showers but they also perform well in the hot and humid climate.
Architectural shingles can also drastically change the style of your roof. These shingles are more contoured than 3-tab shingles. This innovative design makes architectural shingles look more luxurious and dimensional, which helps enhance your home's curb appeal.
Best Roofing Shingle Brand
While it is crucial to make sure that you are working with an expert roofing contractor, you also want to ensure that you are receiving asphalt shingles from a top-tier roofing manufacturer for your roof replacement project. When selecting the best shingle brand, you need to review what sets them apart from other shingle manufacturers. While doing your own research or talking to your roofing contractor, you should consider the following questions:
Does this manufacturer have the highest reviews?
How well does this manufacturer's shingle hold up in Florida's harsh climate?
Does this manufacturer carry a variety of shingle types?
What shingle colors does this manufacturer offer?
If you need help narrowing down what shingle manufacturers to research first, we have got you covered. Some of the best asphalt shingle roofing manufacturers in the industry include:
Owens Corning.
IKO.
Atlas.
Shingle Color Selection
Depending on what type of asphalt shingles you choose, the color options will vary. For example, architectural shingles are inspired by colors found in nature. These shingles are available in various shades of gray and black, along with brown and red. Nature's colors are found to be more soothing and peaceful, creating a cozier atmosphere for your home.
Meanwhile, if you are interested in choosing a bold color, you may opt for 3-tab shingles or another type of asphalt shingles. Shingle colors can also vary by manufacturer. If you are looking for a specific shingle color or a mixture of shades, let your roofing contractor know.
Get Started on Your Roofing Project
Are you ready to replace your home's roof here in Florida? Contact Grayhawk Remodeling today to schedule a consultation and learn more about our stunning asphalt shingle solutions. With extensive experience installing new roofs for homeowners, we only use premium shingles crafted by trusted manufacturers.
You can count on us to install the best asphalt shingles for your needs, energy efficiency goals, style, and budget. If you are unsure of which of the best roofing shingles in 2023 will best complement your home, we will gladly offer a recommendation.