Replacement Windows
Windows
Energy-Efficient Windows that are Ideal for Homes in Bradenton, FL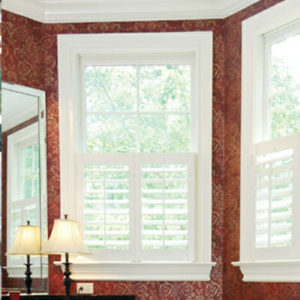 As the largest, full-service home remodeling company serving Manatee and Sarasota counties, Grayhawk Remodeling is known for providing products that are designed for the local climate. Our replacement windows are no exception. Sourced from the trusted brand PGT Custom Windows + Doors, we offer exceptionally energy-efficient windows that will provide year after year of industry-leading performance in your Bradenton, Florida, home.
What Makes Our Windows So Energy Efficient?
For a window to be energy efficient, it must be insulating, reflective, and weathertight. Our replacement windows excel in all of these categories. For example, they feature multi-chamber frames as well as multiple panes of glass with gas fills to achieve an unrivaled level of insulation. They also feature low-E coatings, which reflect UV rays—a leading cause of heat transfer. And, our energy-efficient windows have durable vinyl frames that will never rot, leak, warp, or become infested by insects. This ensures that gaps won't develop for air to infiltrate.
You might be surprised at the effect that energy-efficient windows can have on your home life. Your HVAC system won't need to cycle as often to maintain cool, comfortable indoor temperatures, and, as a result, you'll likely see a reduction in monthly energy costs.
Installed With Precision
There's no room for error when installing energy-efficient windows. At Grayhawk Remodeling, we ensure each project is completed to the highest standards of quality workmanship by having our team of factory-trained and certified professionals handle our installations. We're so confident in the skill of our installers that we provide an unconditional lifetime service warranty.
Don't wait to enjoy year-round cool and comfort in your Bradenton, FL, home. Contact Grayhawk Remodeling today to schedule a free consultation and learn more about our energy-efficient windows.