Replacement Windows
Windows
The Best-Performing Replacement Windows for Homes in Palma Sola, FL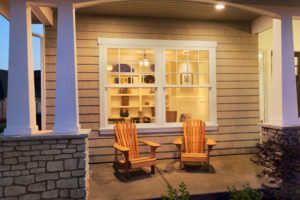 Whether your home in Palma Sola, Florida, has outdated and damaged windows or simply low-quality builder-grade models, you should move window replacement to the top of your home improvement to-do list. With the right windows, you could enjoy a variety of benefits, including improved energy efficiency, curb appeal, and protection from extreme weather. However, you need to be discerning about which windows you choose as well as what company you trust to install them.
At Grayhawk Remodeling, we are Palma Sola's most trusted provider of replacement windows. As a local company, we provide:
Top-of-the-Line Windows
Grayhawk Remodeling offers replacement windows that are ideal for homes in Central Florida. From trusted brands, such as PGT Custom Windows + Doors, our windows have advanced features to provide industry-leading energy efficiency, including multi-pane glass packages with gas fills, low-E coatings, and insulated frames. With our home windows installed, you'll likely notice an immediate reduction in your home's cooling costs.
Additionally, the replacement windows we install are perfect for protecting your home from extreme weather events. They feature industry-leading wind and impact ratings, which will defend your home from devastating damage during tropical storms and hurricanes.
What's more, you'll get to customize your windows to suit your exact preferences. Choose from a wide array of window styles, frame finishes, hardware options, grille patterns, and more to create a look that you love.
Detail-Oriented Installations
Even the most durable and energy-efficient windows need to be installed correctly to perform as expected. Grayhawk Remodeling has a team of window replacement specialists with factory training and certification perform all of our installations. We'll handle every part of the process with the utmost care. And, in addition to the lifetime warranty from the manufacturers, we'll provide our own unconditional lifetime service warranty, giving you complete peace of mind.
For more information about the premium replacement windows we install in homes in Palma Sola, FL, contact Grayhawk Remodeling today.