Roofing
Roofing
Premium Roofing Curated for Longboat Key Homeowners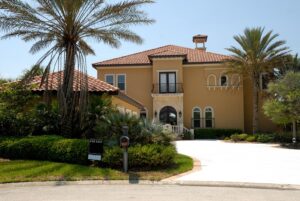 Of the key exterior components of a home, roofing is the most important. Indeed, no feature plays a more significant role in protecting your home in Longboat Key, Florida, from the elements than its roof. So, if you've noticed worrisome signs, such as missing or buckling shingles or water spots on your ceilings, contact the experts at Grayhawk Remodeling right away. We're proud to be among the most trusted roofing contractors in the region thanks to our commitment to providing only high-performance products, detail-oriented installations, and outstanding service.
Our Roofing Systems
When it comes to exterior remodeling, special consideration needs to be paid to the regional climate, and this is especially true of roofing. At Grayhawk Remodeling, we're proud to offer roofing systems that are designed to withstand the intense sun and occasional extreme weather in Longboat Key. Options include:
Tile roofing – Our high-performance tile roofing delivers a beautiful Florida aesthetic while providing exceptional defense against the elements and outstanding thermal performance.
Asphalt shingle – From trusted names, such as Owens Corning, the asphalt shingle roofing we install is cost effective without sacrificing protection. In fact, we offer systems that are rated for Category 3 hurricanes.
Metal roofing – The metal roofing we install provides best-in-class protection, as it's rated to withstand a Category 5 storm. Plus, it reflects UV rays, making it one of the most energy-efficient roofing options available.
Offering a wide selection of top-quality roofing isn't the only thing that sets us apart from other roofing contractors. We also offer comprehensive repair service. When you contact us, we'll perform a thorough inspection and provide you with an honest recommendation. For roof repairs, we take care to ensure the roofing system is completely restored and preserve the roof's appeal. For roof replacement, your project will be completed by factory-trained and certified professionals, ensuring it's done correctly the first time. We'll even provide you with a third-party wind mitigation report, which may help reduce your insurance premiums.
Contact Us
Learn more about why Grayhawk Remodeling is a cut above other roofing contractors in Longboat Key, FL, by contacting us today and scheduling your free consultation.